I'm steadily crawling my way through my blog-tag backlog and I landed on this gem! I was tagged in it many months ago by the lovely Madeline over at The Bookish Mutant, and as someone who doesn't know a lot about astrology, I thought it would be fun to give it a go. You can find her brilliant take on it here. Are you a fan of astrology? Read any of these books? Let me know in the comments!
---
RULES:
Link back to the creator, Just Dreamland
Link back to the person who tagged you!
Answer all the prompts.
Use the original graphics and credit the creator
Tag at least 5 bloggers and provide links to their blogs.
Name your Zodiac sign!
Don't forget to add #ItsAZodiacThing tag.
You can either do the zodiac book tag /the zodiac music tag or both of them. Graphics for separate tags should be given at the end.
Enjoy!
---
The Prompts
ARIES: A wild and powerful book, compelling from start to finish. Every page intoxicated your heart with incredible imagery.
Wilder Girls by Rory Power was certainly wild enough and the power behind the description knocks you off your feet. Find my review here.
TAURUS: A heart-wrenching story of a forbidden love that could tear a family apart
Ahhhh – as much as I'm loving all these oddly specific prompts, I'm struggling for this one? I guess I'm currently listening to the audiobook of The Raven Boys by Maggie Stiefvater and the whole kiss your true love and they will die thing seems pretty forbidden, don't you think?
CANCER: A bittersweet book that spoke to your sensitive heart (woo my sign)
The only thing that immediately jumps to mind is The Perks Of Being A Wallflower by Stephen Chbosky. It's the very definition of bittersweet.
GEMINI: A book that is cheeky, quippy, and witty
EVERY LEIGH BARDUGO BOOK EVER *chef's kiss*
I've been slowly getting everyone in my friendship group hooked on the Grishaverse, and it's a very satisfying experience to know that you're the reason they now love some books. Tell your friends what you're reading! Or tell me in the comments!
LEO: A book with drama, love, fancy wear, and hope
That pretty much sums up the Night Circus by Erin Morgernstern! Check out my review here.
VIRGO: A tender story of self-love, self-determination, self-discovery, perseverance, romance, friendship, and family
So.
Um.
The Shadowhunters universe? Maybe? Surprisingly, the more I think about it, it actually ticks all of them. What do you think?
SCORPIO: A book with a good plot twist. A book that is psychologically thrilling and emotionally chilling, and haunted you from the first page to the last.
I finally got around to reading We Were Liars and OOOOHH THAT PLOT TWIST! I've been recommending it to everyone since (and I mean everyone… my English teacher said she'll try it one day).
LIBRA: A book that has a remarkably refreshing and frank outlook on life. One of the realest books you've ever read.
It wasn't my favourite but The Versions Of Us by Laura Barnett really makes you think. Find my review here.
SAGITTARIUS: An adventurous, summer read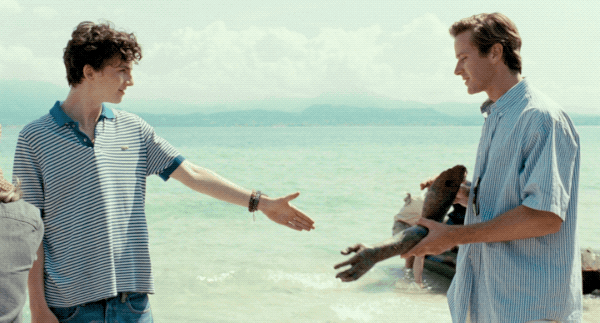 Now that summer has rolled around, I will be doing the three pieces of flipping art that just encapsulate summer for me…
Listening to the Talking Heads
Watching Call Me By Your Name (The plot is a bit dodgy, but the vibe is immaculate.)
Doing my customary reread of Aristotle and Dante Discover the Secrets Of The Universe by Benjamin Alire Saenz
I can't believe we're getting a sequel. You can find my review here.
CAPRICORN: A book that has everything to do with friendship
Floored by Sara Barnard, Holly Bourne, Tanya Byrne, Non Pratt, Melinda Salisbury, Lisa Williamson, Eleanor Wood (phew) is based on such a unique idea and really makes you think. All the characters are like your best friends. Find my review (and attempt to cross-stitch the cover) here.
PISCES: A book that bewitched and enchanted you with its lyrical words, and transmuted your imaginative mind
I haven't gone back in a while, but the entire of the Folk Of The Air series by Holly Black made me fall in love with fey adventures. Find my review of The Cruel Prince here.
AQUARIUS: A quirky and unique book
Probably the most out there book I've ever read is Pet by Awaeke Emezi. You can find my review here. It's utterly beautiful.
---
I TAG:
Anyone else who wants to participate! If I haven't tagged you and you want to have a go, let me know in the comments and I'll add your name to the list 🙂