Ahh this was so fun! If you're seen some of my other rants, you'll know that I love the Umbrella Academy. The music, the plot, the characters – it's hands down one of the best shows on Netflix. I still need to try the graphic novels – they're written by the lead singer of My Chemical Romance and if you can think of a better incentive to read something, let me know. A big thanks to Madeline over at The Bookish Mutant for nominating me. Her answers are hilarious, go check them out!
---
THE UMBRELLA ACADEMY BOOK TAG
HELLO: The best first book in a series
Thinking of books I've read recently, I'm going to go with From Blood And Ash because the sequel just wasn't as good. And for a shameless plug, you can find my reviews of Kingdom Of Flesh And Fire here and From Blood And Ash here.
THE HARGREEVES CHILDREN: A big book family. (Dysfunctional is optional)
Miss Peregrine's Home For Peculiar Children aside (I feel like the title is a little too obvious) I really liked the atmosphere of Jam's best friend's big family in Pet by Akwaeke Emezi. It was also one of the most diverse I've ever read – you can find my review here 🙂
Also, can I just point out that Number 5 is a mood.
THE WORLD ENDS IN EIGHT DAYS: If you only had 8 days left, which book would you choose to be your last read?
I loved Madeline's answer of reading Frankenstein to try and figure out a way to resurrect yourself (albeit as a shredded monster, but you can probably still eat pizza. Which is all I'm here for). I might deploy a similar tactic and read Dracula because then at least I'm undead.
Although, realistically, I'd probably end up rereading all my favourite books and living vicariously through my favourite characters one last time.
SPACEBOY: A character who plays the leader, but may not be cut out for it.
I liked how Nikolai in King Of Scars had moments of weakness. But was still a great king and I think he's cut out for it? I'm not sure who else to go for.
Speaking of, RULE OF WOLVES COMES OUT AT THE END OF THE MONTH AND I'M RIDICULOUSLY EXCITED 🥳
Find my review here.
THROWING KNIVES: What literary weapon would you like in your arsenal?
WANDS ARE SO COOL.
Not only would they double as a weapon, but I need summoning spells in my life right now because I am one lazy person.
I HEARD A RUMOR: A book that has a misleading plot line.
My biggest problem with The Night Circus was the complete… absence of a plot. Which was misleading enough, as I was hoping for a read as stunning as The Starless Sea.
Find my review here.
KLAUS: A book that involves the dead/ghosts/etc.
I was lucky enough to receive the ARC of Delicates (Sheets #2) by Brenna Thummler. It's an graphic novel about a girl who can talk to ghosts as sheets in washing machines.
Find my review here.
THE BOY: A book that plays with time (whether it be dual timelines, time travel, etc.)
Never World Wake by Marisha Pessl was some tricky business, but the characters basically had to keep repeating one day over and over until they voted which one of them could return to the next day while the rest of them died. Fun!
Find my review here.
VANYA: Name a character who has buried potential.
Ummmm – Ruby in I Am Not A Number by Lisa Heathfield seemed to discover her worth by the end of the book, but I could see her going on to do great things with human rights work.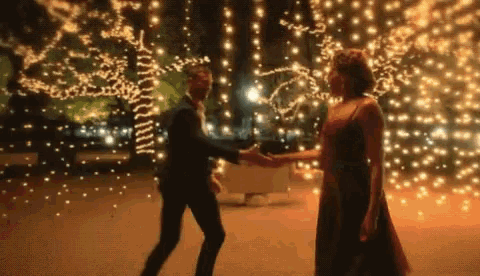 LUTHER & ALLISON: Name a questionable book couple, and why you do or don't like them.
I had so many problems with Jack and Libby (really? Calling the girl whose overweight 'Libby'?) from Holding Up The Universe by Jennifer Niven.
Find review here 🙂
HAZEL & CHA-CHA: Pick a deadly book duo.
I've been rereading some of the Grisha books by Leigh Bardugo for the sequel of King of Scars (really any excuse for a reread will do!). You wouldn't want to cross any of the crew on a dark night…
Hazel and Cha Cha's masks give me the creeps *shudders*.
GOODBYE: What's the best finale?
In my experience, the quality of books in a series either
a) increases as you go along
b) decreases (significantly) as you go along
c) or the-first-one-is-amazing-second-one-is-abysmal-but-it-drags-itself-back-with-a-fantastic-finale
d) We're not going to talk about the series that you think are complete, and pretty great but then the author runs out of cash and decides to write some more. Mortal Instruments or Midnight Sun, anyone?
But I think that Crooked Kingdom by Leigh Bardugo is probably my favourite book of all time. I thought nothing could top Six Of Crows. I was wrong.
I TAG:
If you're not a fan of The Umbrella Academy or haven't seen it, no pressure to do it 🙂
YOU! If this is something you want to try, let me know in the comments and I'll mention your site 🙂