Hey everyone! As always, this great tag was originally created by The Broke and the Bookish but is now hosted over at That Artsy Reader Girl. Today's prompt is 'new authors from 2020', which is an interesting one. In 2020, I really didn't have much to do except read and binge Netflix – I discovered so many authors that I don't think I could narrow it down to ten! So, I'm going to try something thats been on my mind for AGES: top ten bookish things I hate. Do some of these irritate you too? Any other bookish things that drive you mad? Let me know in the comments ! 🙂
---
10. Things that look like stickers THAT AREN'T STICKERS
I don't think I need to explain further 😦
*
9. Shiny Covers
Not only do these mean that it's nearly impossible to take a photo of the book without being blinded by the reflection of your flash off the camera; they just feel a bit… tacky?
This isn't the best example, but it was really hard to take a picture of this shiny covered book haha.
Speaking of Crier's War… here's my review of it! (That was so smooth).
8. Movie Covers
You know when the cover is a photo of the actors from an adaptation? Similarly, I hate it when the front of the book covered by a big sign about how it's going to become a Netflix movie. I don't care – I'm reading the book!
*
*
7. When You Miss The Warnings…
I want to start a campaign that books should have trigger warnings at the start of a book – because I've read some pretty dark stuff when I'm not expecting it. It was Holly Bourne (I should have known!), but when I read All The Places I've Cried In Public, I was halfway through before I spotted the tiny warning on the back.
On second thoughts, maybe the title should have been a slight red flag!!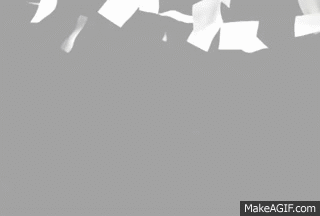 6. When There's Loads Of Blank Pages At The End Of A Book
What's the point??
*
*
5. But Also…
At the same time, I don't like it when the book ends on the last page? Like when the final page is opposite the back cover? I need a good in between!
*
4. When You Think A Book Isn't Dark…
AND THEN IT IS! Sometimes covers can be really misleading… I think I need to realise that pastel colours don't equal a happy book. A good (bad?) example of this is when I read More Than We Can Tell by Brigid Kemmerer. I totally missed the (tiny) warning the back ↑
Also, I hate it when when you think that a book is a fun Young Adult book… and then turns out to be very adult. (Secrets of the Starcrossed who?).
3. IT'S NOT THE FIRST BOOK!
Admittedly, I haven't done this a lot, but I quite often have to put back books in Waterstones because it's the second or third book in the series.
Speaking of, I still need someone to explain to me how the Her Royal Highness series works – the firs book is of a totally different style to second (that's another thing I hate 😦 ).
2. Reviews That Fill You With Dread
First of all, when did it become okay to replace blurbs with reviews? Whilst it's interesting to know someone else's' opinion, I need to know what actually happens in the book not what Tim from the New York Times thought!
Then it's when you see reviews talking about a 'heart breaking ending' that will 'leave you in tears'… eeek.
When you lend a book and…
I love lending people books and getting to fan girl about it to them afterwards but its VERY irritating when I get it back:
With the spine creased 😦
Or just don't get it back at all? I definitely have a few copies of the Maze Runner scattered around Manchester…
---
That was this week's TTT! Do some of these irritate you too? Any other bookish things that drive you mad? Let me know in the comments ! 🙂