Some of the stories were dark
Name: The Language Of Thorns: Midnight Tales and Dangerous Magic
Author: Leigh Bardugo
Illustrator: Sara Kipin
Published: 2017
Love speaks in flowers. Truth requires thorns.
A collection of six lavishly illustrated stories filled with betrayals, romance and revenge. Travel to a world of dark bargains struck by moonlight, of haunted towns and hungry woods, of talking beasts and gingerbread golems, where a young mermaid's voice can summon deadly storms and where a river might do a lovestruck boy's bidding but only for a terrible price.
Blurb from Goodreads
I thought I'd start a new year of reviews on a high – this book solidified Leigh Bardugo as one of my favourite authors. I don't normally read novellas because they're so expensive; 'The Language Of Thorns' had on my radar for a while before I saw some of the artwork and thought 'I need this'! It was worth it – it's gorgeous inside and out. I might have to buy some novellas… what are your favourites?
The best part was the illustrations. For every page, an item was added around the sides of the page, so by the end of the book there was a thick border around the story… It's difficult to explain! (You'll just have to buy it 😉). Each story was from a different country in the Grishaverse, which was a great detail. It was interesting how the story style actually did change for each country. And, here are my thoughts on them!
---
ZEMINI
Ayama and the Thorn Wood
This story reminded me of the romance of King Of Scars and Six Of Crows. It had a great heroine: a Cinderella-esque girl who has to face a monster (in the thorn wood…) in order to win the approval of the King. There was a repitition about it that reminded me of fairytales, but it also challenged common tropes found in fairytales, which was cool.
RAVKAN
The Too-Clever Fox
This story really showcased how good Leigh Bardugo is at dialogue (very good!). Like all of them, the pictures were beautiful and I loved the way they followed the story. Similar to the tale before, it had a feminist plot twist I didn't see coming.
The Witch of Duva
This was almost DISTURBING. It was a 'Hansel and Gretel' style story… except without Hansel and young girls disappearing from Gretel's village. Pretty horrible. By this point, I was expecting the build up of images around the story but it didn't fail to impress me. This was a feat of great storytelling; it gave me chills.
Little Knife
For most of this story, I was dissapointed. The others had been so great but I thought that retelling traditional fairytales seemed to have reached its maximum potential. Because all (I think?) fairytales are, they began to feel a little too… heteronormative? And that's okay. Prince sees princess, servant girl goes to the ball with the king, peasant man falls in love with the duke's daughter (after only seeing her once from a distance, may I add). It gets a bit too similar. I expected that some of that could be changed when you're rewriting these stories – I was hoping for a bit more diversity, especially from Leigh Bardugo. How hard is it to have the servant girl marry the queen? Just once. Butttt thennn (this is taken directly from my notes after reading):
"LEIGH HITS US WITH A FEMINIST PLOT TWIST YAAASSSS FINALLYYYYYY"
What can I say. The story had a great message.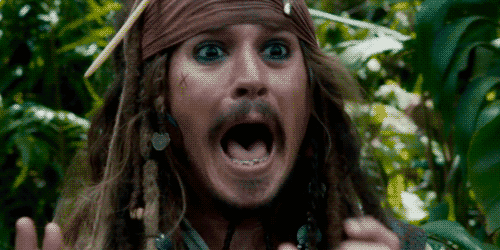 KERCH
The Soldier Prince
When reading this, I was just a bit confused. It was a version of 'The Nutcracker' – it seems weird you can rewrite stories that have a definite author… is that plagiarism? Maybe you can when the author is long dead. Bit of a tenuous plot and no plot twist to turn it around like the other ones. I'm not that scared of dolls like nutcrackers (any more…) but it was a creepy idea.
FJERDAN
When Water Sang Fire
I liked this take on the Little Mermaid. It's probably been done before (Disney Twisted Tales who?), but it was the story of how Ursula came to be so evil. It was a bit long for a short story but I enjoyed it! I was shipping the main characters and was dissapointed they didn't get together… but the characters I'm rooting for never seem to 🙄.
---
This was one of the best books I've read for a while. The illustrations and the stories worked beautifully together; if you love the Girshaverse or are looking for dark, femenists fairytales then look no futher.
Also, buy if you're looking for a book that can double as a weapon because this thing is HEAVY