Does what it says on the tin 🙂
Sunshine Blogger Award
I was nominated by Cherry Blossom Books (find a link to their site here). Check it out – they write great book reviews!
The Rules
•Thank the blogger who nominated you. Do this in your blog post and include a link to their site.
•Answer the 11 questions that the nominator asked you.
•Nominate 11 new bloggers to receive the award. Write 11 new questions for them. Notify them by commenting on one of their posts.
•Within your blog post, include these rules and the Sunshine Blogger Award logo.
The Questions (some of them are really fun)
What is your favourite book?
My most consistent favourite is Crooked Kingdom by Leigh Bardugo, although honestly it changes every couple of months.
What is your dream job?
This is something I'm still figuring out, but I think it would be interesting to edit books

What is your most anticipated release of 2021?
ANY WAY THE WIND BLOWS BY RAINBOW ROWELL
Who is your favourite fictional character?
Ooo I'm not sure. No characters are perfect, but I've read enough fanfic to love Baz Pitch from Carry On
Favourite food?
I couldn't be British if I didn't love a good fish and chips
Where do you want to travel?
I really want to go to cultural places, places with loads of history. And Venice – I want to go to Venice!

Where do you want to live?
Not permanently, but I'd like to live in France for 6 months (just to see if my french GCSE could actually get me anywhere!)
What is your favourite aesthetic?
I'd like to describe my style as wanna be emo but staying comfy haha
I Nominate
Check out the links to their websites!
And you! Feel free to do this tag – consider yourself nominated 🙂
My Questions
Opinion on JK Rowling?
Favourite author?
Longest book you've ever read?
Favourite desert?
What's your clothing style?
Least favourite character?
Unpopular Opinion?
Do you like David Bowie?
Top bands/artists?
What would be your ideal pair of shoes?
Favourite television show?

Now for the next tag 😅 I haven't done two tags before, it's a lot of work!
---
The Talents Tag
I was nominated by Krisha's Kozy Korner (find a link to their site here). Check it out – they're graphics are always perfect. They were nominated by the tag's creator Evin.
Rules
Thank the person who tagged you.
Mention the creator of the tag and provide a link to their blog.
Use the tag's logo.
Answer the 7 questions you were asked.
Create 7 new questions or pass on the same questions.
Tag 7 bloggers and notify them by commenting on their blog.
What's your talent? It can be anything you're good at.
Add your favorite quote!
Finally…just have fun with it!
The Questions
Favourite or most comfortable outfit?
I just bought a leather jacket, which I've wanted forever and I really love it
The next book on your TBR?
A Language of Thorns and Roses by Leigh Bardugo
A painting you admire?
This probably isn't a very original answer, but I like the symbolism in the adam and God painting from the roof of the Sistine Chapel. I'm not religious, but I think it's really beautiful (um #Sistine Chapel?).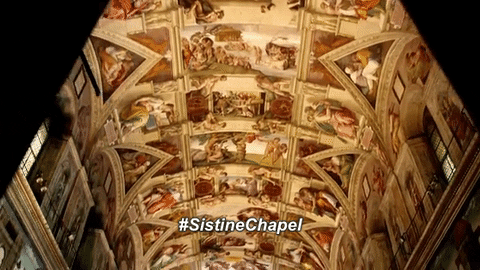 What inspires you to write a blog post?
Trying not to be too cringey here, but I really like the idea that people all over the world can see my posts – and the permanence that they have? Digital posts are going to be out there forever, in a tiny corner of the internet, but if even one person is inspired by my posts I'm more than happy.
Plus, I love talking with you guys! You could not even speak the same language as someone, but you share the love of a book, and I think that's pretty cool.
Finally, strawberry or blueberry?
Strawberry pancakes are DELICIOUS (also featuring our hero and saviour Gordon Ramsey)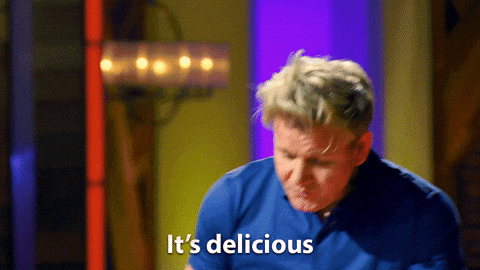 Most commonly used bookmark?
Don't know if you have one but the Book Depository give out these free bookmarks with their products wiht book ouns on them. They make me very happy 🙂
My talent
Um, I'm trying to teach myself how to crosstitch. Check out some of my creations of book characters here:
I have a few but one of my favourite book quotes is:
I LOVE THIS BOOK SO MUCH – click HERE for my review. But there were so many I could have chosen honestlyyyy.
Guess The Book From The Quotes
What's your favourite quote?
My Questions
Favourite song?
What's your favourite quotes?
Unpopular opinion on an author?
What's your dream house? (I'm running out of inspiration ha)
How would you describe yourself in 3 words?
Favourite character from a film?
What's a gif that describes your relationship with books?
How old are you?
I Nominate:
Stargazing For Words
Nerdy And Wordy
A Book Place
Rachel Writes
Just A Lit Nerd (sameee)
Little Red Writing Whitney
Book reviews From Canada
And you! If you've got this far, I feel like you should at least take part in one tag 😉 Consider yourself nominated!
IM DONEEEEE