Hey everyone! Top Ten Tuesdays is a weekly tag originally created by The Broke and the Bookish but is now hosted over at That Artsy Reader Girl, and today's prompt was all about hobbies. Over lockdown, I wanted to see what all the fuss was about so I set myself a challenge to listen to at least one musical. Let's just say I listened to a few more than that… All the ones below are on Spotify and I would highly recommend them all (especially the top five! It was so hard to order them ha). So here are the top ten musical I want to go and watch live! What are your favourite musicals?
---
10. The Book Of Mormon
Starting off strong with a musical where you need Wikipedia open whilst listening just to understand the plot. I'd love to see it live so I could… you know… actually understand the plot…
*
9. Dear Evan Hansen
The songs in Dear Evan Hansen are just *chef's kiss whilst crying* (that pretty much sums up the plot of the musical)
*
8. Beetlejuice The Musical
I've seen a few 'slime tutorials' and clips from the show and the set and costumers look amazing so I'd love to go. It would be amazing to see the original cast perform it (you gotta love Sophia Anne Carruso).
*
7. Be More Chill
LISTEN TO THIS MUSICAL. If you do one thing this week, listen to this. I promise you you won't regret it.
*
6. Mean Girls The Musical
Did you know that Mean Girls is a musical? It's possibly (dare I say it…) even better than the film – it's got Barrett Wilbert Weed, Taylor Louderman and Grey Henderson…
*
5. Heathers The Musical
I'm just realising how many of these are films adapted to musicals. It works – I saw Shrek the Musical once and there was no going back haha. This is a quirky, gory, darkly funny musical that I want to see live to rid the Riverdale cover that is scarred into my brain 😬
*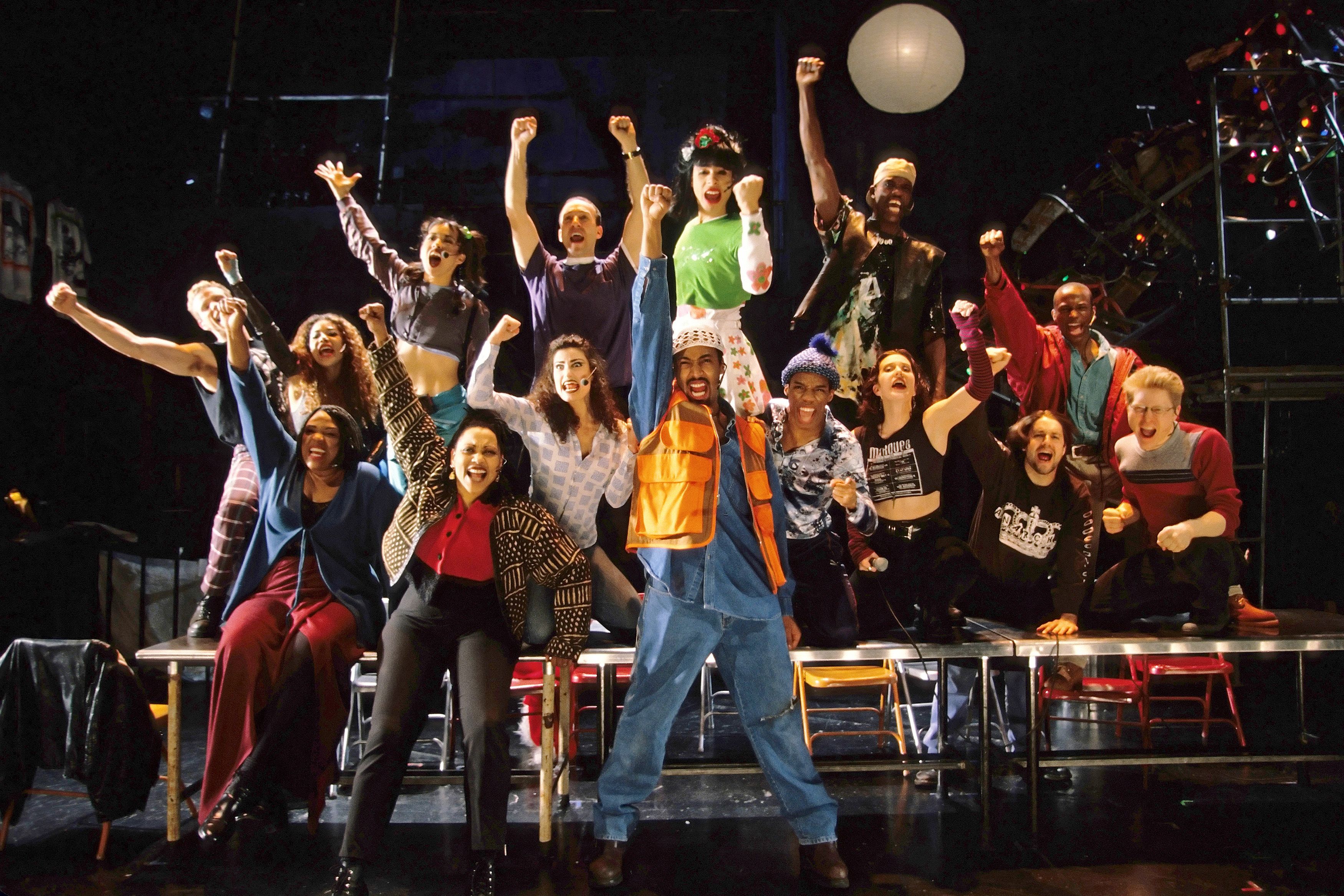 4. RENT
I will have lived a full life if I ever see RENT live.
*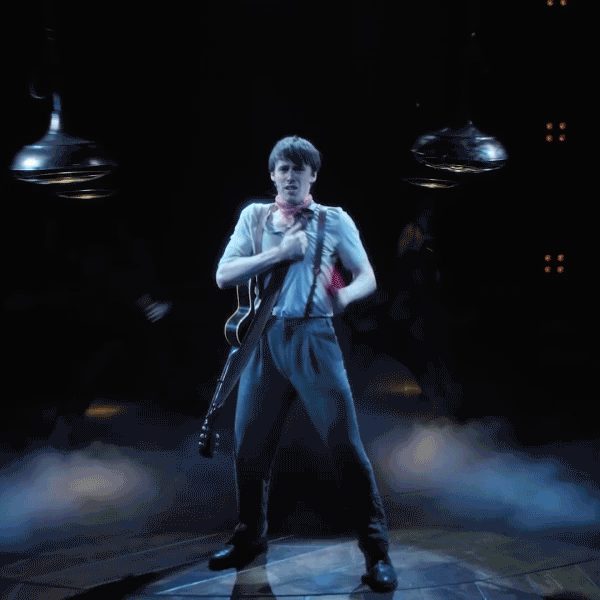 3. Hadestown
Hadestown isn't even a musical, it's a piece of art (it's worth the cringe sorry). The songs are beautiful and haunting and I can't think how much better they'd be performed live.
*
2. Spring Awakening
Ever wanted to see a musical about angsty German teenagers in the 19th century? Yeah. Yeah.
*
drum roll please…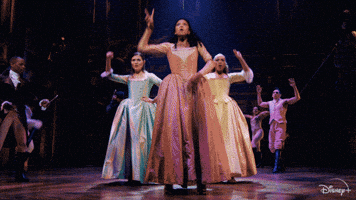 1. Hamilton
Number one is Hamilton! I was fortune enough to watch the recorded version on Disney plus for my birthday (Disney truly has bought everything) It was brilliant and fuelled my desire to go and see it live… if I ever have £500 spare. I'm telling myself I'm waiting for a revival of the originals cats (I'd be the dancer in the back of this gif haha).
For a chance to find out what Hercules whispers to Peggy, can you name the song the gif is from? Let me know in the comments!
P.S Sorry, I don't actually know. It is one of life's great mysteries 🙂