Hey everyone! Top Ten Tuesdays is one of my favourite book tags (AKA the only one I really follow), and I thought that the prompt for this week looked so fun. The tag was originally created by The Broke and the Bookish but is now hosted over at That Artsy Reader Girl. If you've given it a go, feel free to link your post in the comments and I'll try and check them out. What would you ask your favourite authors?
Erin Morgenstern
Where do you get your inspiration from? How do you think up a book?
This one is one her Most Asked Questions page on her website (I did my research) but I guess I'll just be unoriginal: WHEN IS THE NIGHT CIRCUS FILM COMING OUT!
*cue me getting thrown out before I get her to sign various copies of The Starless Sea. And maybe my arm in sharpie.*
*
J.K Rowling
J.K isn't anyone's favourite author at the moment, but I have to admit it would be amazing to meet her. Just before I begin my rant about transphobia and how dumb Quidditch is, I would ask a question that's been troubling me since I first read them:
What do the students wear under their robes??
*
Rainbow Rowell
LGBTQIA+ (especially teen) charactersare often stereotyped in books. Some say that women writing about same sex couples of the opposite gender fuels these stereotypes. What do you think?
Also, any hints about 'Any Way the Wind Blows'? Pleaassseee?
*
John Steinbeck
I read 'The Grapes of Wrath' recently and really enjoyed it. I always think when I'm reading older books, what the author would think about a teenager reading their novel almost 80 years after they published it. I'd be interested to see if that was his goal.
And…while you're here… how do you present loneliness as an inescapable part of the characters' lives in 'Of Mice and Men'? Nooo, I'm not taking notes!
*cue getting thrown out of my second interview – and before I can even plug my blog to Mr Steinbeck 🙄*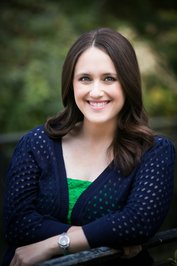 Becky Albertalli
What's the best part about being an author?
Do you think you will ever move away from the Simonverse (I really hope the answer's no)
Who was your favourite/least favourite character to write?
*
Anthony Horowitz
I dont really have a question for him, I'd just really like to meet Anthony Horowitz (my inner ten year old would be screaming). But…um…
Following the recent release of Alex Rider as a tv show (I have been following it), what is your opinion on adapting books onto the screen?
Although the man who profits most from the adaptation might not be the best person to ask.
---
That was this week's prompt! Have a good tuesday 🙂